There is a new hotspot on the local culinary landscape.
Flores & Pine is now open and serving Bearspaw and northwest Calgary.

With cuisine, ambiance, and style that you might find downtown, or at any number of major metropolitan locales where great food and drinks are served, savored, and celebrated.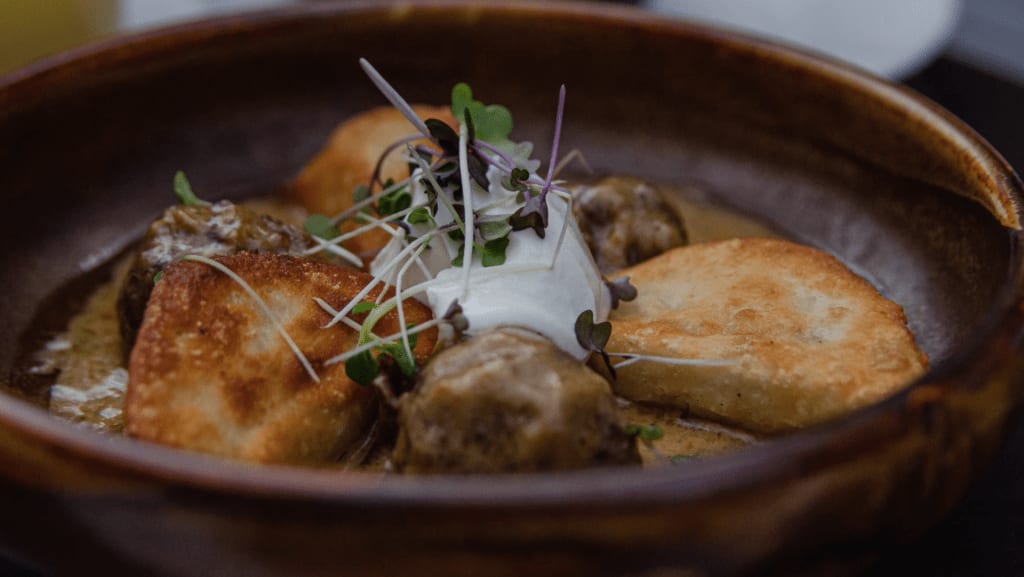 Bison meatballs and perogies" (in local mushroom cream sauce)
Flores & Pine
Grillroom and Gatherings bring with it a stunning event venue and meeting spaces set amongst the beautiful backdrop of the Bearspaw community.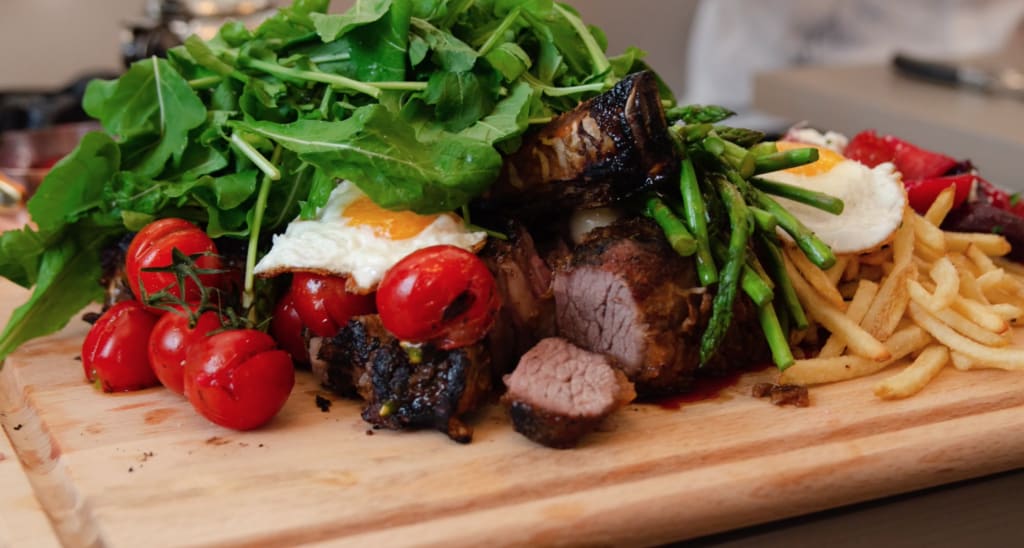 Something for every taste & appetite.
Taking over the location and performing a year and a half re-imagining and renovation, the result is one of the most thoughtfully detailed and stunningly beautiful restaurants and menus.
The team behind Flores & Pine recognized a vacancy in the community for a dining experience that foodies, social seekers, families, and event planners could enjoy.
The owners call Bearspaw home and are thrilled to have opened a dining experience that they are proud to bring their own family to. This is, as noted on their website
https://www.floresandpine.com
an "elevated casual restaurant and cocktail space." From service, drinks, appetizers, and mains to desserts, the opportunity to impress is never missed.
The many comments and reviews echo this sentiment of customers from near and far.
The Name
There are so many interesting aspects to the space, it truly is a feast for all senses. One of the most fascinating details is where the name originates. Flores & Pine partially takes its name from, and honors World Champion Lady Fancy Roper, Florence "Flores" LaDue, AKA Mrs. Guy Weadick.
Born Grace Maud Bensel, she left Minnesota and joined a wild west show, where she not only re-invented herself, and found her husband to be, but also retired as undefeated after performing and competing for an amazing 31 years.
Something For Everyone
Flores & Pine can accommodate everything from friends sharing a drink and an appetizer to large events and weddings ( 3 of which are already booked for September). They are also introducing Saturday & Sunday brunch very soon.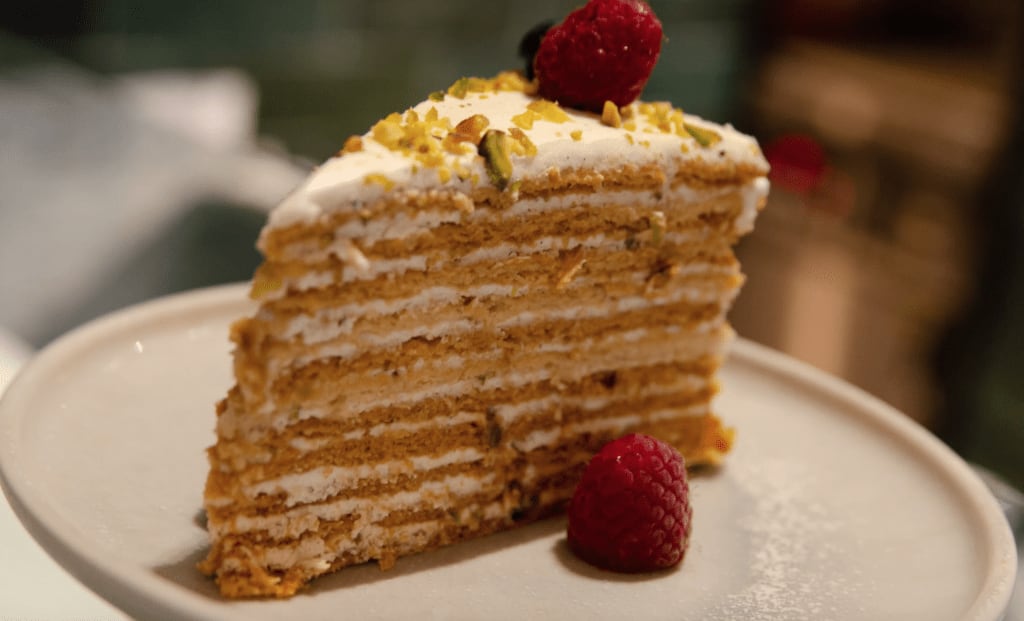 The eleven-layer honey cake (made with their own honey).
As well, there is a great children's menu. While the dishes are imaginative takes on comfort food classics, the ingredients are, as much as possible, sourced locally. There are even a beehive on-site where fresh honey appears in both desserts (the eleven-layer honey cake) and drinks (the Queen B).
Local also applies to the creators of this fantastic western-based upscale eatery. As well as the staff, who are drawn from Bearspaw, Cochrane and northwest Calgary, everyone takes pride in serving their neighbors, families, and friends, who have been consistently filling the venue since its opening.
"Must-Haves"
Their signature dishes have caught hold of the imaginations (and taste buds) of diners. The menu includes favorites like "bison meatballs and perogies" (in local mushroom cream sauce) plus the mouth-watering "Tomahawk steak". Recently, an epic 109-ounce version of this dish was cut table-side and served by the Chef and shared by a table of guests that did not go hungry or unimpressed.
They also boast a stellar wine program (the wine room is well-stocked and a highlight of the décor). Customers have also embraced the "wine locker" program, which enables them to store their cherished bottles on-site.
Often, the idea of having "something for everyone" can be a recipe for trouble. However, Flores & Pine has created a wonderful environment, where every guest experiences it differently depending on their wants and needs.
Celebrating history, hospitality, and heartland- Flores & Pine are waiting for you to re-discover all the things you love.