Watch Our Brief Tour of This Wonderful NW Calgary Community
Our community focus is on the Calgary community of Hawkwood in the NW quadrant of the city.
Almost four decades old, the district is home to a variety of housing types, from multi-family apartments to estate-style single-family.
With great city views, an abundance of parks, paths, playgrounds, and many off-leash areas, Hawkwood is a winner for many families.
There are two schools St. Maria Goretti Elementary and Hawkwood Elementary.
In addition to nearby high schools for students to continue their education, there is also Crowfoot Crossing shopping center which provides amenities from dining, groceries, and cinema, to automotive repairs and many retail choices.
Additionally, Crowfoot Library is located very close to the community and has many resources and programs for area families.
Hawkwood has great access points which make getting around Calgary convenient and easy.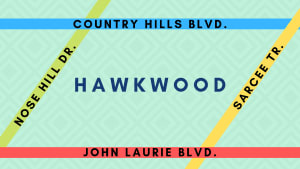 Please contact us to discuss your needs and we will give you a no-obligation assessment and provide you with information on how to make your real estate goals a reality.